Internet Marketing
Services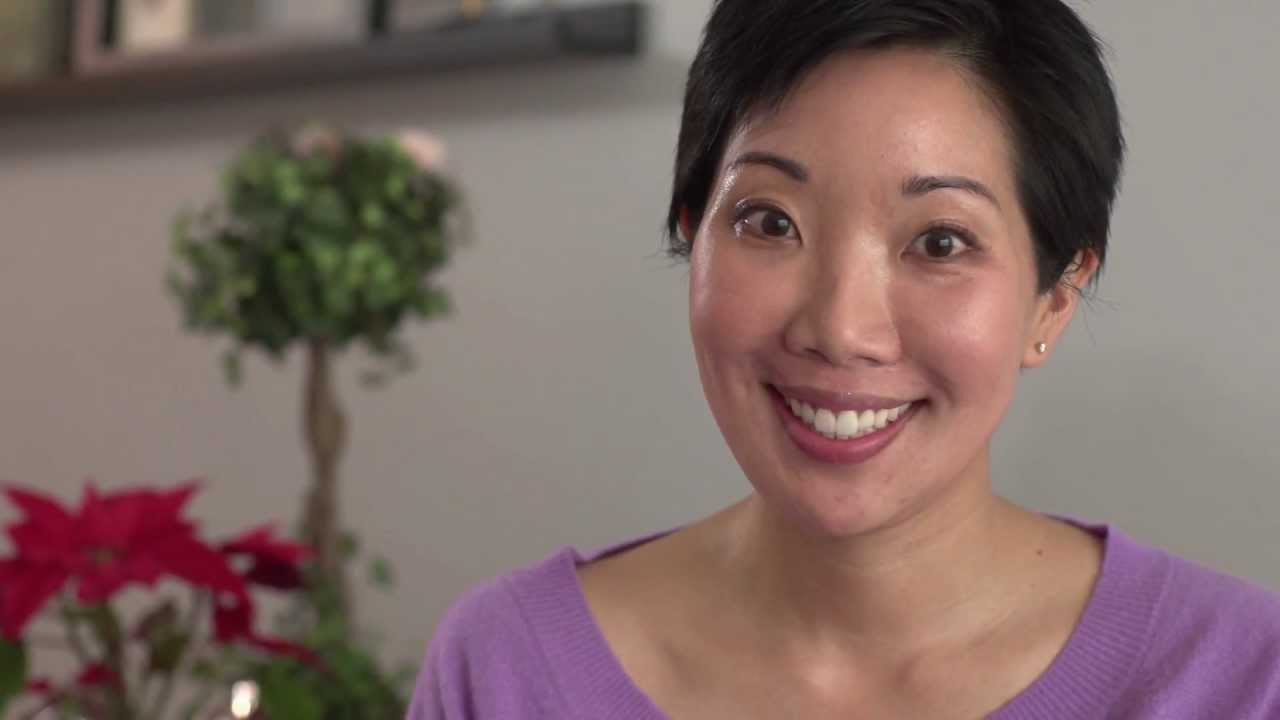 SEO
As business owners, you are like us. We're all cut from the same cloth. It doesn't matter whether you're a dentist, lawyer, surgeon, landscaper, roofer, hair stylist, or designer
—whatever industry you are in, and whichever city you provide your services, ultimately, what you want is more sales...
More revenue, more money in your pocket, so that you can have the freedom to do what you love without worrying about the mortgage, the credit card bills, making payroll, etc.
To get more sales, you need more clients and customers.
And to get more clients and customers, you need more exposure.
And to get more exposure, you need to be on the Internet.
But not just anywhere on the Internet...
You need to be easily found where your potential clients and customers are actively searching.
Here's the deal...
We help you get to your #1 goal of having more money and freedom, by getting your business on page one of Google search results.
This means whenever people search for terms related to your services, YOU (and not your competitors) will be the first they'll see.
So, for example:
If you were a dentist in New York, NY you'd want to be on page one of Google for, "teeth whitening NYC".
If you were a personal injury lawyer in Houston, TX you'd want to be on page one of Google for, "truck accident lawyer Houston".
If you were a cosmetic surgeon in Los Angeles, CA you'd want to be on page one of Google for, "tummy tuck LA".
Now, for each of these examples, Search Engine Optimization is what helped those businesses get ranked for those keywords.
What exactly is it?
Search Engine Optimization —also known as SEO, Search Engine Marketing or SEM, is the act of getting a piece of web content ranked high on search engine results.
There are many, many parts to an SEO campaign, with each part having its own importance as to how successful an SEO campaign will be.
There are also many search engines —Google, Yahoo, Bing, Duck Duck Go, to name just a few.
The majority of us, however, gravitate towards using Google.
So much so, that it's also a verb!
Nowadays, to Google something is to search for something online.
That's why it's so important that your business get ranked on page one of Google's search results for as many keywords related to your business or services.
Now, ask yourself...
"Am I showing up on page one of Google search results? Or are people finding my competitors instead of me?"
Chances are, if you're reading this right now, you're probably not showing up on page one for your services or your city.
Most likely, the lion's share of customers —customers that could very well have been yours, are going straight to your competition simply because they're showing up on Google and you're not.
Not to worry, that's why you're here...
We'll help you get ranked on the first page of Google's search results, so you can experience a flood of new traffic to your business.
Our search engine marketing services are based on 10+ years of practical experience and research, and we continue to test, tweak, and improve our strategies to stay ahead of future changes to Google's search algorithm.
Like us,
your business is one of a kind.
That's why every SEO campaign we create for each our clients is carefully customized to match the needs of the business.
Here's a sneak peek of a Search Engine Marketing campaign many of our clients enjoy:
Keyword Research

:
You'll get ranked for not just any generic, run-of-the-mill keywords, but keywords that will give you the best ROI.

Competitive Analysis

:
We do a reconnaissance mission to analyze your top competitors' strategies so you can rank above them on Google search results.

Link Building

:
We point links from high quality sites to your website and other online properties to make sure your websites and webpages get bumped up to the top of Google's page one.

Website Optimization

:
Since you cannot build upon a faulty foundation, we build you a brand new website that's not only optimized for Google's search algorithm, it's also optimized for user experience, lead generation and sales.

Content Creation

:
Because Search Engine Optimization requires content to optimize, we'll create content for your website and your other online properties so that when your customers are searching for your keywords, your content will be front and center.

Copywriting

:
Not every content compels people to take action. If your content is robotic, full of industry jargon, and as dry as a math text book, it doesn't matter how much money you invest in your marketing, it will simply not convert.
Because of this, the content we create for your SEO campaign is carefully worded by our top copywriting team. From 20 years of sales copywriting expertise, you'll get content that compels people to buy now.

Local SEO

:
A big part of SEO, especially for local businesses, is getting found for your keyword plus your city (ie. car dealership beverly hills, ca) or for your keyword plus the words, "near me" (ie. car dealership near me).
These are what we call,

"buyer intent"

keywords —because the people searching for these terms want to buy right now.
In fact, according to a study in 2015 by Advanced Web Ranking, 72% of consumers who did a local search visited a store within five miles.
And according to Google,

30% of mobile searches are related to a location

, and

28% of searches for something nearby results in a purchase.


Because of the high conversion rate of these terms, we put a huge focus on getting you ranked not only for these

"buyer intent" keywords

, we also focus on getting you ranked in Google's local map results, which is often the very first thing you see on page one.

Mobile SEO

:
As of 2015, more people search on mobile than they do on computers.
In fact, according to a recent study by Search Engine Land,

78% of local-mobile searches result in offline purchases.


And according to Google,

local searches lead 50% of mobile visitors to visit stores within one day.

.
Because of this, in the last 3 years, Google has been putting more and more focus on mobile search.
This means Google will favor and rank higher the websites that are not only mobile friendly, but are, what we call, AMP-ified.
We will AMP-ify your website by creating Accelerated Mobile Page versions of your webpages. Doing this will make your site pass Google's speed and user experience requirements for mobile.
Sounds a bit techie, but techie is our middle name 😉

Video SEO

:
We already know Google is the #1 search engine people use. But did you know who's in second place? It's neither Bing or Yahoo. Actually, it's another Google property: YouTube.
Because video has higher conversion rates than ordinary text, we'll get your videos ranked not only on Google search results, we'll also get your videos ranked on YouTube search results, so that you get a double-whammy of high rankings and exposure.

Call Tracking & Weekly Reporting

:
If you're like me, you like to know whether your marketing is yielding results. There's no business sense in paying for advertising that doesn't come with data and analytics.
That's why we attach a phone number to each of our campaigns so that you know how a customer has found you. We also give you weekly reports so you always know how your SEO campaigns are helping your business.
These 10 bullet points are just some of the many, many pieces of the puzzle that is Search Engine Optimization. But no matter where you are in your business story, our team of SEO experts can help you from start to finish.
We'll show you which keywords are most important to target, help you understand your competitors, and work with you to create a comprehensive SEO strategy —helping you achieve your goal of financial freedom.
To get started, get your FREE website marketing audit and competitor analysis — click here!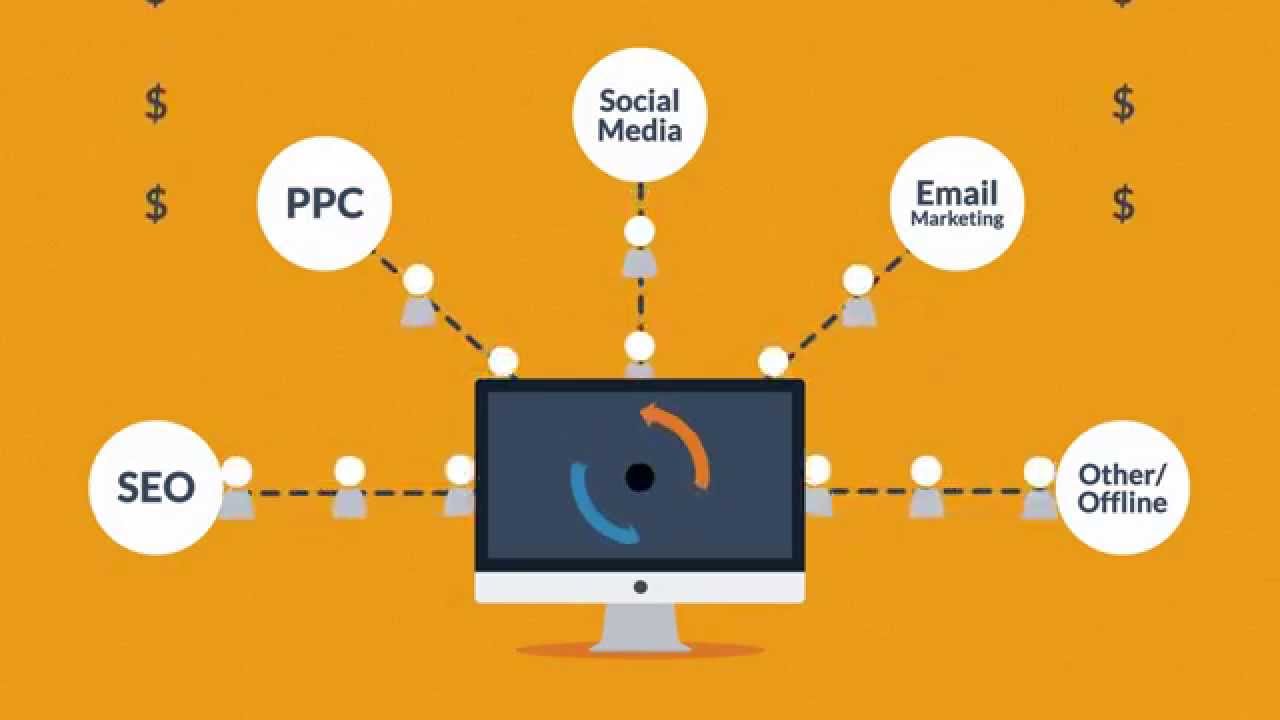 Website Design and Development
Business Web Development & Design
Much like us, when you created your business, there were a few things you absolutely needed to get started —business cards, a business phone number, maybe a physical storefront, company vehicles, employees, etc.
But there is one thing on that list that's above and beyond more important than the rest, and that's your professional business website.
Dollar for dollar, there is no other business property you will have that can match a website's potential to increase your income.
And while the upfront investment you put into your a website could very well be in the thousands, —it's pennies compared to the monthly cost of renting a physical storefront and employing staff.
It doesn't matter whether you're an electrician, plumber, doctor, attorney or architect...
or whichever city you provide your services...
The businesses who have websites generally outperform those that don't.
"What if I already have a website?"
Sure, a lot of business owners already have a website —but how much traffic does it get?
Is it mobile friendly?
Does it show up on page one of Google search results?
And, more importantly, does it bring in customers?
The sad truth is that the majority of business websites fail to do what it was actually created for:
To help your business increase sales!
Ask yourself,
"What good is a website two me, if it doesn't help me get more clients or customers?"
Month after month' year after year' people blindly pay for websites that simply do not generate leads.
When a person does come to their website
—because there are no clear calls to action, a visitor might browse around, but studies show that the majority of visitors leave and never come back!
They're essentially paying for a website that only gets ignored.
Isn't that crazy?
Now, I'm going to let you in on a little secret.
A secret other web design companies would kill me if I told you...
And that's that it's really not your fault.
The sad truth is that business owners are being sold websites that are systemically built to fail.
I've seen other companies crank out websites that are generic, pre-made templates, missing important sales elements essential to turning visitors into buyers.
These websites might look pretty, but they fail to actually help your business in the long run.
It's kind of like going out to a fancy restaurant, only to find out the salmon you ordered isn't really salmon at all, but white fish dyed with red coloring. You think you're getting the best food, but what you're really getting is the opposite.
Why is it like this?
The problem is, you get a website from either a web design agency, a web designer or a web developer.
The web designer designs a website for you, and then hands it off to a web developer to bring those designs to life. Sometimes the web designer and web developer are one person, sometimes there are teams of designers and developers.
No matter.
The point is, web designers know how to design and developers know how to build code. But neither are very good at sales or know how to create websites that results in sales.
Thankfully, there's a better way
Instead of hiring a web design company, web designer or web developer to create your website, hire a marketing company with an in-house web team to do it for you.
You see, what you need is to partner yourself with a company that can give you a website that not only looks great, but can compel people to take action and take the next step to becoming your customer.
You need an agency that understands your website is supposed to be an asset to your business, not a liability.
And, you need people who know how to design a website with lead generation and sales in mind.
That's where we come in.
We help you get more clients and customers, by giving you a website that's strategically built with sales in mind.
All of our websites are built with a focus on lead generation and sales.
Each design element is chosen by whether it'll increase the likelihood of the visitor becoming your customer.
This means your design is never boxed into one designer's idea of what looks good, but is carefully chosen using data from split-testing the conversion rates of many different web designs over the years.
Because of this, your website is designed not by theory, hunches, or designer opinion, but by what actually converts, —helping you generate more leads for you and your business.
Here's a sneak peek of a Website Design and Development campaign many of our clients enjoy:
Design with a focus on getting customers

:
By designing you're website with lead generation and sales in mind, you'll get a website that's not only beautiful to look at, it will also entice your web visitors to take action &mash;whether that be to pick up the phone and call you, go to your storefront, or buy now.

Lead Capture & Follow Up

:
According to the National Sales Executive Association, 80% of sales are made between the 5th to 12th contact. If your website doesn't have a way to capture leads and follow up with them, then you could be missing out on 80% of new business?

Do you follow up with the people that visit your website? —Or are you a part of the 48% of businesses that never follows up?

Nowadays, most business websites still don't have a way to collect their website visitors' name, email or phone number. And even if they do, they drop the ball and almost never follow up.

Because of this, we will put a lead generation box (aka an opt-in box) in strategic places on your website, so each time a potential customer or client visits your website, they'll have a chance to leave their contact info so you can follow up with them via your email marketing campaign.

When you're now ready to implement an on-going email marketing strategy in addition to your website design and development campaign, click here.

Content Creation

:
A major part of your business website's success in Google search results is the quality and quantity of content your inner webpages have.
In other words, Google favors websites that have a lot of pages with high quality content. This means, each webpage you have should be original and have have no less than 2500 words.

Each webpage should also be highly relevant to the keyword your potential customer is Googling.

Most business websites either don't have enough content on their website, or their content is not optimized for SEO or lead generation.

That is why we recommend you implement a content marketing strategy along with your website design and development.

When you're now ready to implement an on-going content marketing strategy in addition to your website design and development campaign, click here.

Copywriting

:
Not every piece of online content compels people to take action. If your content is doesn't compel people to take action, it doesn't matter how much money you invest in your marketing, it will simply not convert.

Most business websites are stuffed with industry jargon, dry text and ineffective copy.

That' why we recommend that you partner your website design and development package with one of our Search Engine Optimization packages.

The content we create for your website is carefully worded by our top copywriting team. From 20 years of sales copywriting expertise, you'll get get a website with content that compels people to buy now.

When you're now ready to implement an on-going copywriting strategy in addition to your content marketing and website design and development campaign, click here.

Mobile

:
In the last 3 years, Google has been putting more and more focus on mobile search.

This means that while having a mobile-friendly version of your site is better than not having one, it will soon not be good enough.

Google now favors websites that go a step above being mobile friendly —those that have

Accelerated Mobile Pages

will now get preferential treatment above websites that don't have AMP versions of their websites.

To make sure you stay in good standing with Google's mobile search engine, we will create Accelerated Mobile Page versions of your webpages.

Doing does two things: it will make sure your website passes Google's speed and user experience requirements for mobile, and

It will also make you rank above any competitors that aren't using AMP for their websites.

Social Media Integration

:
According to a 2017 study done by HubSpot, a whopping 74% of people say they use Facebook and other social media for professional purposes.

However, a lot of business websites still don't tie in their social media profiles to their websites or implement a social media marketing strategy along with their website and seo marketing efforts.

Because of this, the website you get from us will be equipped with social media buttons, making sure your content is easily shareable across all the most popular social media platforms.

We can also implement a social media marketing strategy on top of your website design and development, so you get a boost in rankings for both your website and all your social media profiles.

When you're now ready to implement an on-going Social Media Marketing campaign in addition to your website design, click here.

Analytics & Daily Reporting

:
If you're like me, you like to know whether your marketing is yielding results. As a business owner, you can't make a good business decision if you don't have data to refer to.

That's why, all our websites have daily analytics reports that are automatically emailed to you everyday so you know exactly how many visitors come to your website everyday, where they're coming from, and their demographics.

This will give you insights into your target market will help you with making business marketing decisions in the future.

Security

:
Website security is an important factor to your business' success online.

Malware doesn't only infect the big, household names. In fact, most of these hackers use tools that are automated, which means you're as much of a target as anyone.

And if you do get infected, it can do more than disrupt your site —it can completely ruin your reputation.

Securing your site is just like locking your house at night. It's just a necessary part of owning a piece of property, in this case, it's your online property.

With that being said, your website will come equipped with many layers of security. Daily security scans run automatically and if there's ever an issue, our website security experts will repair it manually

Speed

:
Website speed is the first impression you ever make about a website. If your website loads fast, you've instantly made a strong first impression.

A slow website, on the other hand, makes us think it's unsafe, insecure, and untrustworthy. And it's really difficult to turn around that negative first impression.

According to Kissmetrics, 79% of online users say they won't go back to a website if they've had trouble with load speed; 47% of people expect your site to load in less than 2 seconds and 40% will abandon your site completely if it takes longer than 3 seconds.

Because of this, we make your website speed a top priority. Rest assured, your website will pass all speed tests, making sure you're never making a potential customer or client wait for your site to load.

SEO-ready

:
FACT: The Internet is not static. Google's search results are constantly updating —with each newer, more relevant website pushing down the older, less relevant websites.

Websites who are at the top of search results got there by implementing Search Engine Marketing campaigns. And they do so on a recurring, monthly basis.

After all, marketing isn't just a one-time investment. Once you're on top of Google search results, you have to continue your SEO marketing in order to stay on top.

Because of this, having a website is not enough. Your website will get buried under thousands of other websites without an on-going search engine marketing plan to drive it.

That' why we recommend that you partner your website design and development package with one of our Search Engine Optimization packages.

When you're now ready to implement an on-going on-going SEO campaign, click here.
These 10 bullet points are just some of the many, many pieces of what makes a business website successful. No matter where you are in your business story, our team of website experts can help you from start to finish.
To get started, get your FREE website marketing audit and competitor analysis — click here!
Online Reputation Management
Managing Your Reputation Online
Everyday, customers use search engines, like Google, to discover and evaluate businesses. In a split second they decide if your business is trustworthy or if they should go with someone else.
The problem is that in business, it's inevitable that no matter how great your customer service is, or how pleasing your bedside manner, there's always going to be one-third of people that love you, one-third of people who are indifferent, and one-third who just plain don't like you for no reason.
Negative reviews and posts not only makes you look bad, it can hurt your business in a major way.
Take Andrea Polito for example.
Andrea is a Dallas, TX professional photographer whose business was ruined and reputation destroyed by a client who happened to be a very popular blogger.
Years later, justice was finally served, and Andrea won her defamation lawsuit against the client, but she will never get back the years spent being unfairly dragged through the mud by false accusations.
She lost all her clients, couldn't get new clients and basically had to start all over again.
"But, that isn't fair," you say
Unfortunately, fairness has nothing to do with it.
See, even if you do your absolute best, provide good products and services, have stellar customer service, put clear policies in place, —people will still go ahead and broadcast their opinions about you online.
How does Online Reputation Management help me and my business?
If only Andrea hired reputation management agency like us, maybe she would have saved herself years of anguish.
Reputation management is all about public relations and damage control —it makes sure people see you fairly, and prevents people from getting influenced by a disgruntled minority.
If she had an aggressive reputation management campaign to fight the wave of bad press coming from her client's followers, maybe her business would have survived the smear campaign against her.
That's the beauty of it.
No matter what the juicy gossip may be, an aggressive reputation management plan can always help make sure that bad press doesn't touch your business online.
A strategic reputation management campaign kills two birds with one stone —the false press gets pushed down on Google, while the right information gets ranked higher, effectively making the bad press harder to find while also generating new leads from the exposure the new rankings get you.
Let the story of Andrea Polito be a lesson to you...
Implement an reputation management campaign now before your reputation get tarnished by false accusations, complaints, and immature comments.
Here's just some of the benefits a strategic Reputation Management campaign gives you:
Moves up positive press in Google
We'll help you create a positive presence on all the major Internet networks. We'll move up the right content, increasing positive brand awareness and keep your information fresh and up to date.
We'll diversify your presence to maximize positive content and synchronize all your marketing campaigns with your reputation management.
Moves down false & negative press
We cannot erase what people have posted, but what we can do is aggressively move negative content out of the way.
We'll watch closely as new information populates and move your negative press to the bottom of Google where it is hard to find.
Control of your image online
Instead of being held hostage by false information, we help you take control of your reputation. We also monitor your position and health against your competition.
Saves you time and money
Done right, reputation management removes the roadblocks for your companies success. If you are trying to increase your visibility online, but your online presence is marred with negative comments, then you will continually be frustrated.
Boosts brand awareness
By creating a presence on all of the major web properties, you are taking the first step to pro-actively boost your brand.
Improves customer loyalty
You can't make changes until you understand what people are saying about you.
Reputation management allows you to see and hear your customers' concerns so you can implement new policies to nurture customer relationships and promote customer loyalty.
These 7 bullet points are just some of the many, many benefits you get from a Reputation Management campaign that's customized for your business.
Here's a sneak peek preview of an Online Reputation Management campaign many of our clients enjoy:
Promoting positive brand awareness

:
Your reputation is made up of what people find through search. Fairly or unfairly, search engines, like Google, Yahoo and Bing, decide what's shown about your business.
Whether it's reviews, business directories, social media, —we'll make sure all of these sources share the same positive story.

Claiming and Optimizing your properties

:
So that no one else can claim a Yelp page, Facebook page, etc. with your name, we will immediately claim all your web properties for you.
This can include social sites, review pages, or business directories like the yellow pages. We make sure to check that each site has accurate contact information, and the best images.

Integrating your properties

:
When you integrate all your web properties with each other, you let your customers and potential customers know that your brand has a healthy online presence.
We will link your sites to each other so that you begin to establish authority and positive brand awareness.

Continuity

:
Having your business contact information and address exactly the same throughout the Internet will help increase the rankings of positive content.
We will make sure your information is correct and uniform no matter where your potential customers may be searching online.

Review Management

:
Having a strong reputation on online review sites is one of the most important steps you can take.

We will carefully choose which review sites are most influential to your customers and make sure those positive reviews are front and center.
We'll increase the number of reviews and breathe life into existing reviews that may be dull or ineffective.

Social Media Engagement

:
Social media has given power to the customer. Not only can a customer post to your social profile, they can also review you right then and there.
When done the right way, it can be a great source for referrals and a powerful tool for solidifying a positive online reputation.
When you're now ready to implement an on-going social media marketing strategy in addition to your online reputation campaign, click here.

Immediate damage control

:
We'll setup systems in place that allow you to quickly reply back to customer inquiries, so that no lead ever turns cold.
Doing this also helps you follow up with unhappy customers to resolve matters privately so you avoid having negative comments posted online.
By following up immediately, it de-escalates the situation and minimizes the chances that a customer lashes out publicly.

Promote Customer Feedback

:
Surveys give you direct access to customer opinions. By providing an outlet for customers to express their opinions, it reduces complaints or negative opinions online.
It also increases customer sentiment because it shows that you care about what your customers think.
We'll provide systems that gives you a way to ask your customers the important questions you've been dying to ask.
By giving them a way to express their feelings, you decrease the likelihood that a customer will seek out their own outlet and it sheds insight on where you can make the most money.

Monitoring & Reporting

:
What are the top results when someone searches your brand? Is their any negative piece of content that has risen to the top of search engines, review sites or social media?
Your online reputation is constantly changing and evolving. After all, anyone can post a review at anytime and anywhere.
You need to diligently watch and measure what is being said so your marketing efforts don't slowly deteriorate.
We'll monitor your brand online and setup alerts for when people post new information about you. We'll notify you immediately if there is something urgent that needs to be address and give you and in-depth report about your exact brand position and the effectiveness of our online reputation management, every month.

You vs. Your competition

:
Your customers and potential customers always want what's best, so it' no surprise that they're constantly comparing you with your competition.
It's also important to note that reputation is relative...
For example, a 4-star rating only looks good if everyone else has three stars, and even if you have one hundred of those 4-star reviews, it looks less impressive if your main competitor has thousands more.
To stay ahead of the competition, you need to know where you excel and where you lag behind. If you have multiple business locations, the need for a positive online reputation is multiplied.
You also need to know your competitors' weak points, so you can seize every opportunity to convert customers over to your side.
We'll do a comparative analysis with your top 3 competitors so you can make sure you' always ahead of your competition.
These 10 bullet points are just some of the many, many pieces of the puzzle that is Online Reputation Management. But no matter where you are in your business story, our team of experts can help you from start to finish.
When you're now ready to implement an on-going online reputation management campaign, click here.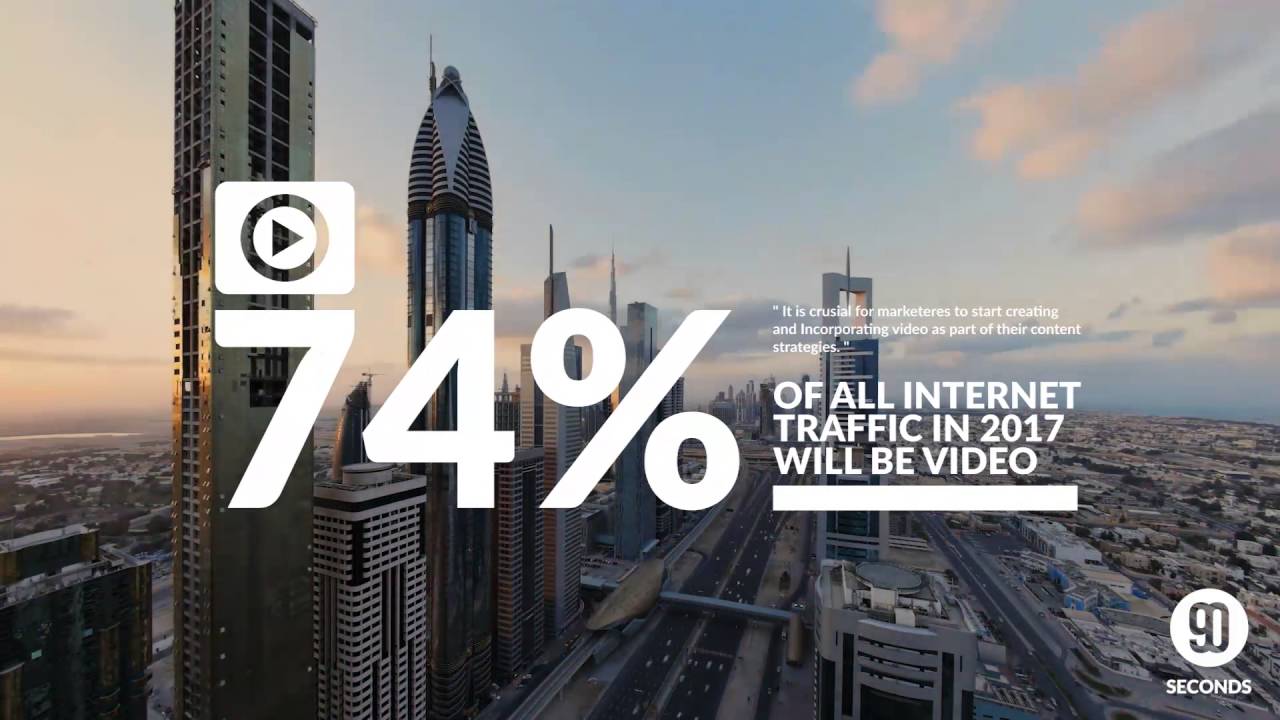 Online Video Marketing
Video Marketing On The Internet
2017 has been called the year of video marketing. According to Google, One-third of online activity is spent watching video, and 45% of people watch more than an hour of Facebook or YouTube videos a week.
Because of this, it's no surprise that a lot of business, from small mom and pop stores to large corporations, have already uploaded videos to promote their business.
Ask yourself,
"Am I using YouTube to help my business?...Or is my competitor already seizing the opportunity that I'm not?"
YouTube is the second largest search engine, and that's just the top dog. Numerous other sites, including Facebook, Twitter, and Instagram, put a lot of focus on video.
If you aren't using video for marketing, you're missing out on a huge opportunity to amplify your reach and engage your audience.
Video marketing accomplishes all the work that traditional marketing does, but it amplifies the effects.
That's because we're visual creatures and we can't help but be drawn to moving images, whether it's a cat jumping into a box or a presentation that showcases your products and services.
If you're not already leveraging videos to promote your business, it's not too late...
Here's a sneak peek of an Online Video Marketing campaign many of our clients enjoy:
Increased Brand Awareness

:
One of the best ways to grow your customer base is to help more people find out about who you are and what you do. Rather than getting lost in the crowd, you want your business to stand out among your competitors.

With videos, you quickly convey what your core values are. You can increase exposure to potential customers by offering entertaining, educational videos that inform them about your company and help them remember your name.

Increased Visibility Online

:
The more places your potential customers can find out about you, the better your chances of converting them into paying customers. Once you have identified and established your brand, you need to get the word out.

Continuing to spread the word makes the difference between a business that gets noticed and a business that gets chosen over its competitors.

We'll distribute your videos on all the major online video sites so your company is prominent on YouTube, Vimeo, Dailymotion, Periscope, and more!

Increased Customer Rapport

:
Some of the most effective video creators (think Dollar Shave Club) have reached audiences by being unique, but that doesn't mean you have to come up with a clever marketing tactic to be effective.

Your video marketing campaign shows is an effective way to put a face, and personality, to your business name.

Boost Social Media Engagement

:
Video continues to take a larger and larger share of social media content. For example, did you know YouTube isn't the only place where people go to to watch videos?

There's Facebook videos, Facebook Live, Twitter, Periscope, and Instagram Live, —and that's just to name a few. This new focus on video on social means online videos are now the most shared content on social media.

Facebook places a higher priority on video content because they know that's what users want. We like to share content that will entertain our friends and move them, and video has a better chance of doing that.

More than links, images, or plain text, video has the best chance of getting shared by your customers and potential customers.

Helps Build Trust and Customer Loyalty

:
Marketing is about showing potential customers that you understand their concerns and can solve their problems. The best way to build a relationship is through face to face interaction, but this just isn't realistic for growing a business.

Thankfully, you can capture that sentiment in the form of video content. Even better, it's available 24/7.

Video marketing can help your business by building long term relationships with clients before you ever meet them. When customers see you, your team, or your product in videos, they gain more confidence in your brand.

Trust is essential for every small business, and video marketing can be there when you physically can't.

Improve Search Engine Ranking

:
We're very drawn to video and we'll stick around longer on a website than we normally would, just to see how it plays out.

Not only is this great for customer engagement and conversion, it's also good for how search engines (namely Google) rank your site.

Google looks at the time spent on your site to determine whether you're providing visitors with what they're looking for when they search for a particular term or phrase.

When they hang out on your site watching a video, Google (correctly) interprets that as you providing the valuable information a visitor wants. This helps you move up in search result rankings, sending more traffic to your business.

Enhances Your Mobile Marketing

:
According to YouTube, over half of video content is viewed on mobile devices.

Implementing an online video marketing campaign for people on the go is ideal because mobile users who watch videos about your company have more buying intent.

For example, a potential customer who Googles you in their car is more likely to take a buying action after they watch a video of yours, as opposed to if they watched your video in their living room.

Conveys Information More Effectively

:
When you're trying to find out more about a product or service, you want the details quickly, in an easy-to-process presentation.

Video is an excellent way to communicate with your potential customers what they need to know about your business, products and services.

In just a few seconds, you can grab their attention, explain what your business is about and why they should buy now. Can you do that it in writing? Sure, but you can do it faster and more memorably in a quick video.

Increased retention with whiteboard animation

:
If you don't currently have videos, we'll create them for you. Our whiteboard animations are perfect for illustrating what your company offers to your customers.

Customers aren't expecting movie-production quality from their online videos. In fact, they prefer simple clips that do a solid job of explaining a product or service rather than a polished, high-budget production that doesn't tell them much.

Studies show that no other form of video gets the most views or converts more than whiteboard animation.

Using whiteboard animation videos in your online video marketing campaign helps you captivate your audience and allows you to accomplish quite a bit in a shorter period of time, bringing more visitors to your site and priming them for purchase.

Excellent Return on Investment (ROI)

:
Video marketing can lead to significant financial payoff. By adding videos to your webpages, you can increase sales (as much as 80% according to some studies).
These 10 bullet points are just some of the many, many pieces of the puzzle that is Online Video Marketing. But no matter where you are in your business story, our team of Online video experts can help you from start to finish.
Video content continues to grow, and it shows no sign of slowing down, so get started with your first video today...
To get started, get your FREE website marketing audit and competitor analysis — click here!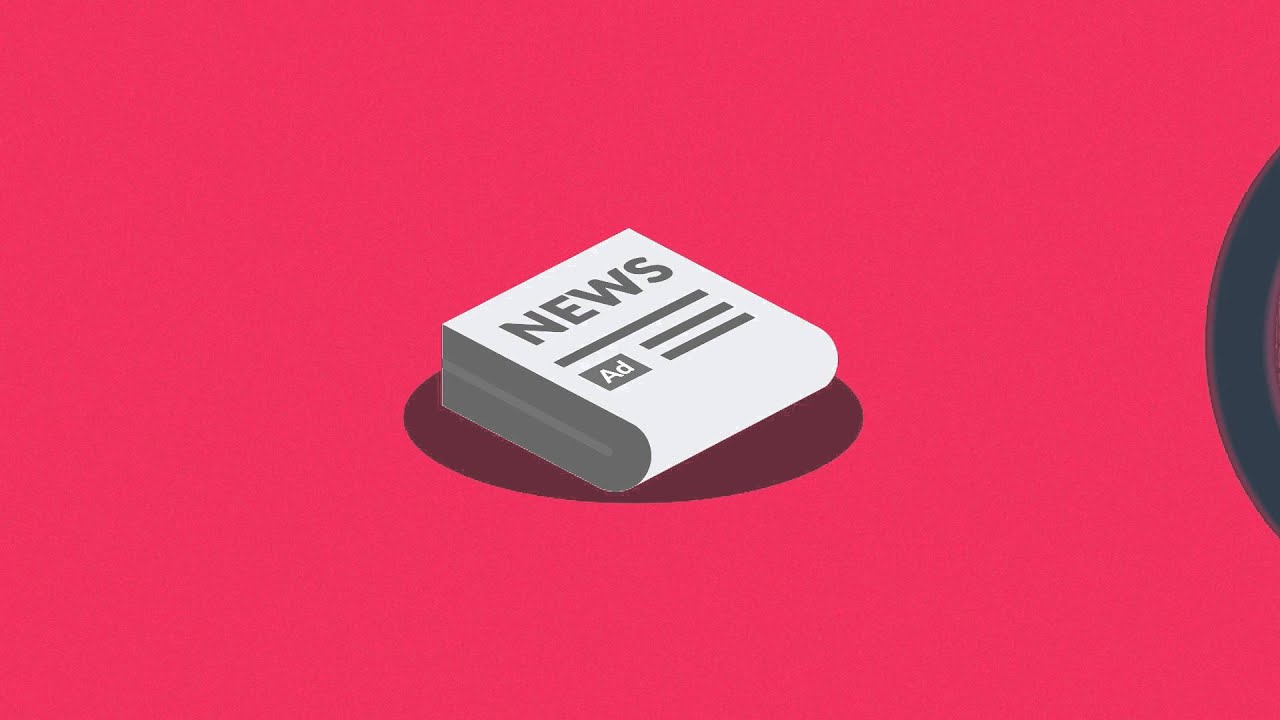 AdWords and Pay Per Click
PPC
Pay Per Click advertising gives you the opportunity to pay for top positions on search engines and appear on relevant partner websites. Pay-per-click marketing delivers instant traffic and offers many ways to compliment existing SEO strategies by testing keywords, business models, and marketplace verticals, and it allows you to develop your overall Internet marketing strategy, and any SEO plans armed with facts, not assumptions.
There is a science to finding high numbers of low volume keywords (very specific long tail keywords) that are less expensive to advertise on but still provide significant ROI. These can be used to hedge against the more expensive high volume keywords, significantly lowering the average cost-per-click (CPC) across your entire campaign.
Below you'll find a listing of the more common paid marketing services we provide. If you're confused about what would work best for your business, we can advise on which platforms have shown the best ROI metrics within your specific industry. For most businesses, the best results are produced by using a combination of various online advertising methods.
Google AdWords
PPC advertising delivers instant traffic by placing you at top positions on search engines. With Google accounting for two-thirds of all US searches, AdWords remains the most effective PPC advertising vehicle. It not only places your site in prominent view of searchers, but AdWords enrollment also provides you with the ability to accurately test keywords, complementing your existing SEO strategies.
Rampant competition for top keywords has made PPC even more integral for any online marketing strategy. Ads and other Google-branded results take up huge screen real estate on many high-volume, money-keyword searches. A strategy that balances appearances on these search engine pages, combined with a high number of low-volume keywords, leads to a lower-cost and more effective PPC campaign.
We can get you started on AdWords, or overhaul your existing AdWords campaign. Each PPC program involves complete development, from creation to optimization to management.
Bing Advertising
If less than 100 percent of searches happen on Google, why focus 100 percent of your PPC campaign there? Bing's share of the search market has grown over the last three years, with just under 20 percent of all searches going through Bing.com. This growth in market share leaves businesses with PPC opportunities often overlooked in AdWords-only campaigns.
Google might capture the lion's share of search traffic, but people search Bing 3.3 billion times per month. There is plenty of untapped PPC potential within those searches, meaning savvy businesses can capture new leads and conversions while others continue to neglect Bing's high-volume search.
We can get you started using Bing PPC services, or overhaul your current campaign. With ad creation, optimization, and management services, We can help you get the most out of your search advertising on Bing. We're also a part of Bing's remarketing beta program.
Facebook Ads
Facebook advertising presents a perfect complement to any search marketing campaign. With 1 billion users, including 934 million daily active users – 153 million of which are in the U.S. and Canada – Facebook is the premier social media network.
It features a robust advertising platform that can help spread your message to a wide swath of people. Businesses can target Facebook users in two ways.
First is the traditional pay-per-click (PPC) method. You can bid to have your ad seen on the sidebar in users' News Feeds, meaning they're always in sight. Those clicks will go to your own landing pages, allowing you to track leads and conversions from Facebook.
The second option allows you to advertise directly in the News Feeds of relevant users, urging them to Like and visit your Facebook Page. These ads help spread your social reach, making more people aware of your brand and current promotions.
Remarketing/Retargeting
Everyone has experienced with basic remarketing or retargeting. You visit a website, and suddenly notice ads for that website everywhere you go. While that can capture a user's attention in some cases, it's not always the best approach. Many users might consider that bordering on spam.
When used properly, remarketing tactics can target users who took specific actions on your website. By creating conditions, based on cookies, it is possible to show specific ads to a narrow, targeted set of users. In other words, ad dollars are spent targeting the users ripest for conversion.
We offer complete retargeting services, including campaign development and management services. Our expertise ensures that businesses spend their ad dollars on the users most likely to convert, rather than throwing mud at the wall and hoping it sticks.
Shopping Ads Management
Both Google and Bing offer Shopping ads to allow you to showcase individual products directly in the search results. Shopping ads appear above organic listings for almost all terms centered around commercial products and even sometimes appear above standard paid search ads. The share of search engine result pages displaying Shopping ads more than doubled during 2014 from 7% to 16% of all search results.
And according to a 2015 study by Merkle RKG, for non-branded queries, Google Shopping made up 60% of paid search click share for retailers in Q3 of 2015, while Bing product ad clicks have more than tripled – showcasing a 332% year over year increase.
The trend is clear – e-Commerce retailers need to participate in Shopping programs to remain competitive and continue seeing growth via paid search channels.
We can get you started with using Google and Bing Shopping services, or overhaul and renovate your current Shopping campaigns. With product feed creation, optimization, targeting and management services, We can help you get more revenue and ROI out of your Shopping campaigns.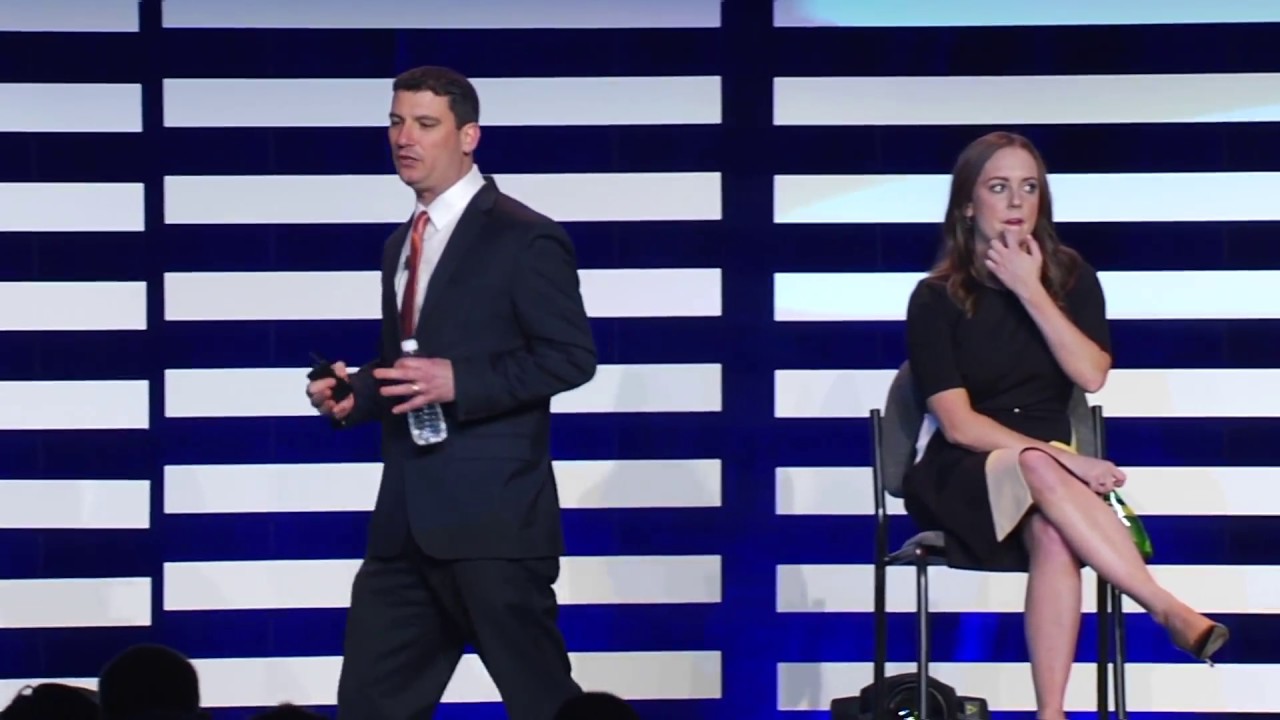 Blogging and Content Marketing
Content Marketing Services
Our in-house team provides a full range of industry-leading content marketing services. Fuel your brand with high-quality content for your website, email campaigns, social media channels and paid distribution. Content strategy is our game. Our writers, strategists and consultants work together to develop engaging content marketing that resonates with target audiences and ranks on search engine results pages. Your brand requires high-quality web content crafted with search engine optimization in mind. Our SEO content writing services provide the results you seek. Blog Content Creation As top-of-sales-funnel content, blog posts are used to increase brand awareness in search engines and attract new website visitors with relevant, valuable copy that emphasizes visual storytelling. Every piece of our blog content is crafted by industry-focused writers in conjunction with content marketing strategists and project managers. Combining client guidance and search engine optimization best practices, writers begin by mapping out each blog post to ensure topics, titles, keywords and formatting are designed to engage targeted audiences and support your business' commercial goals. Once posted, articles are analyzed for performance. These metrics inform future blog posts and allow your content creation team to maximize results. eBooks & White Papers Representing middle- and bottom-of-funnel content marketing assets, our eBooks and white papers can be gated to capture customer contact information. eBooks are truly a hybrid of infographic and white papers, marrying bite-sized chunks of actionable information with eye-catching custom graphics. They are an ideal product for grabbing and holding audience attention. White papers take a more in-depth approach, featuring thoroughly researched copy that dives deep into subjects with commentary and analysis. While more text-focused than eBooks, white papers are also formatted for visual appeal with brand logos, colors and imagery in the header, footer and margins. Infographics & Asset Design our infographics are designed to transform data into engaging storytelling. Creating a compelling, brand-centric narrative in conjunction with content writers, marketing strategists and project managers, graphic designers use 2D imagery, characters, illustrations and stylized icons to break down complex topics into easy-to-understand visual content. our's infographics come in a variety of sizes and are effective when embedded in blog posts in their full size, published in resource centers, and used in marketing automation. In addition to infographics, our provides a wide range of asset design services, including custom illustrations for blog and social media posts and clickable call-to-action buttons to help drive conversions. Video Production our video production services run the gamut from in-studio video blogs to animated explainer videos to man-on-the-street interviews. Whether used as top-of-funnel content to generate audience interest or bottom-of-funnel testimonials designed to provide social proof and close deals, each video product is created in accordance with brand goals, guidelines and preferences and hand-crafted to maximize viewer impact in a minimal amount of time. Videos can be filmed on location, including for corporate promotional purposes and event coverage. Live action and illustrated options are available for multiple products, including the use of trained actors and voice-over artists Newsletters & Email Copy Utilizing data-driven expertise and promotional best practices, our content writers work side by side with marketing automation strategists and project managers to create newsletters that engage and build your email list. Writers also craft promotional emails to share information regarding brand updates, events and campaigns across distribution lists using email templates that include custom illustrations and CTAs. Email copy can also be distributed and managed across all major email service providers and marketing automation tools. From brand awareness to thought leadership to lead generation, newsletter and other email content is designed from the ground up to serve specific client needs and target audiences at every stage of the sales funnel. High-quality Content Drives SEO Quantity-over-quality copywriting is no longer effective. Modern search engines feature complex algorithms built to separate relevant, valuable online marketing from web content utilizing outdated SEO practices. Haphazardly inserting keywords into shallow content now only serves to damage your brand's standing on search engine results pages and in the eyes of potential customers. That's why our content writers are trained on the latest best practices for SEO, incorporating cutting-edge marketing techniques tailored to boost your online presence and cater to the wants and needs of the readers. Melding journalism, creative writing and digital marketing proficiency, our writers collaborate with strategists and SEO consultants to ensure every piece of marketing hits the mark, regardless of the type of content. Serve Searcher Intent Search engines are no longer fooled by keyword stuffing and other black hat SEO techniques. Modern search functions are geared toward searcher intent. Your audience has questions, and your content must provide answers. Our SEO experts help you hit the mark, whether through blog articles, white papers, eBooks, custom graphics, video productions, social media or more. Content crafted to serve searcher intent turns visitors into clients, and ensures your website isn't lost in the digital shuffle. From commercial queries to informational searches, our SEO content writers work tirelessly to ensure your content marketing meets the demands of your target audience. Content Mapping Every piece of our website content, from blog posts to gated downloadable assets, is mapped out by SEO content writers to ensure it serves searcher intent, supports your business goals, follows industry best practices, aligns with similar trending topics, features appropriate keywords and phrases and stands out from existing content on the web. This way, we can optimize content to encourage an SEO-friendly structure that also drives the most qualified traffic directly to your website. Project managers stand by to act as client advocates, examining every article outline for SEO and audience engagement opportunities. Following multiple rounds of edits and revisions, your content is delivered through our proprietary software, which automatically includes crucial SEO components, such as meta descriptions and alternative text for images. SEO Expertise Beyond SEO content writers with experience creating a wide range of content marketing assets, our team is composed of certified strategists and consultants experienced in developing effective content strategies that enhance SEO. Utilizing the latest techniques in line with your commercial objectives, your team will execute organic, long-term action plans designed to maximize your search engine rankings and ensure you stay on top. In addition to online marketing insight, team members leverage industry-leading software products and content development services to provide results. Along with routine metrics reports detailing your SEO progress and return on investment, content analysis is performed on your competitors to identify potential SEO opportunities and make sure you're not falling behind. Media Boosts SEO You must create content to garner strong SEO, but text is no longer enough. Modern search engines give preferential treatment to websites featuring visual marketing assets, from custom images and infographics to live video and animated clips. Enhance your content marketing and support SEO by incorporating media into your strategy. Visual content marketing engages website visitors and helps your content stand out from competitors. Social SEO Opportunities Our team members don't just write content, they post it and promote it. Social media can be leveraged to help boost SEO standing, making it an integral part of modern optimization efforts. our social media strategists design robust campaigns to generate website traffic, increase brand awareness, grow social links and demonstrate thought leadership. In conjunction with website-focused content marketing efforts, social strategies boost online presence while targeting potential customers where they spend their time.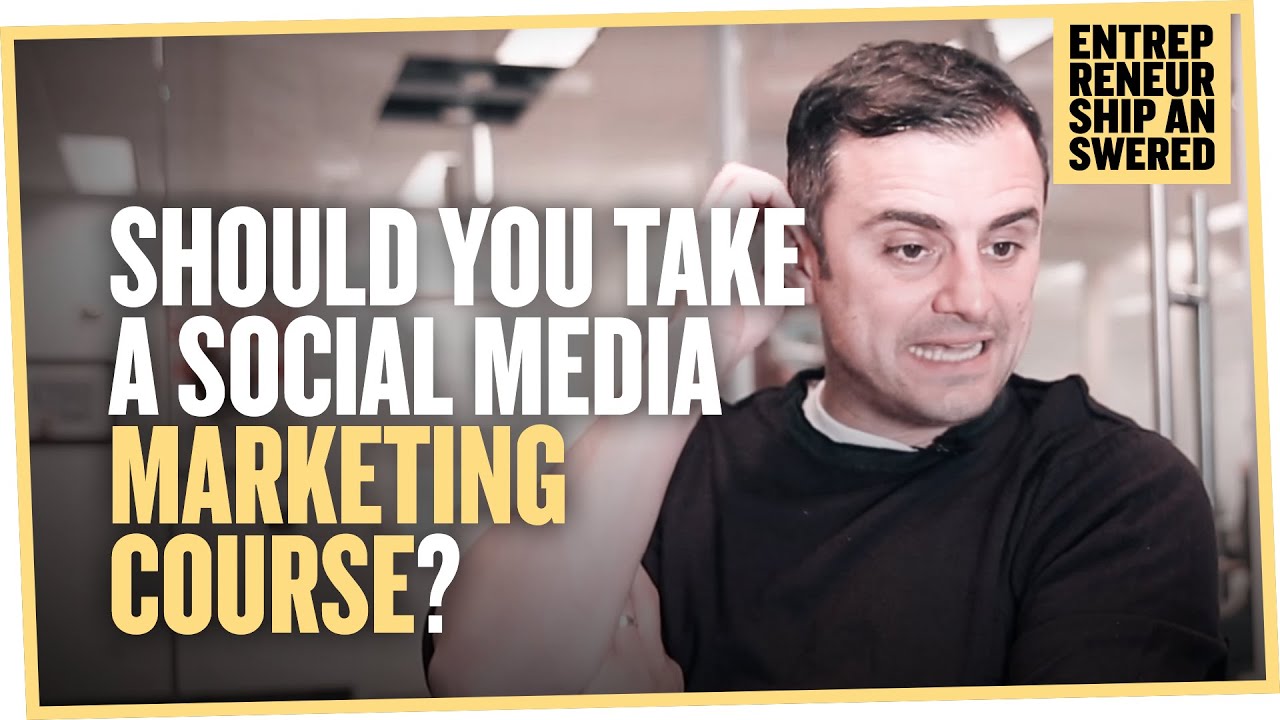 Website Marketing Consulting and Training
Press Releases
A press release is a written communication that reports specific but brief information about an event, circumstance or other happening. It's typically tied to a business or organization and is provided to media through a variety of means.
However, there is no guarantee that the media will grab the press release and publish it. This may depend on whether the event or circumstance is something that might interest their readers or listeners, or if it benefits the community in some way.
If you're lucky, your press release may be picked up by bloggers, Tweeters and others who read it and find it worthy of promoting within their own social networks.
Two Basic Types of Press Releases
Some press releases are available for "immediate release." This means anyone can share the information as soon as the release is made public. Other press releases may have time limits that allow only certain media sources to report them immediately. They're offered to other news services, websites or blog owners for publication at a later time.
The Main Purpose of a Press Release
There's a difference between "news" and "press releases." Although they're not as clear as they once were in pre-Internet days, media professionals do understand the difference.
The main purpose of all press releases is to promote something significant and specific. A press release serves three marketing and promotional purposes:
To let the media know about an event in hopes that will pass the information along
To let the media know about your business with the hope that a reporter will see a story in your press release and write an actual news article about it
To help promote your business' appearance on the Internet via blogs, websites and social networks. This is direct readership publicity.
Make sure your story is newsworthy
Before you even attempt to write a press release, think about the things you like to read, watch and listen to in the media. Most of us are generally interested in things we haven't heard before, find surprising or help solve our problems. So before drafting your press release, it's worth asking yourself these questions:
1. Is there anything "new" in my story?
2. Is there anything unusual or unexpected about it?
3. Would this be of interest to anyone outside my business?
4. Will anyone actually care?
The last one sounds harsh, but is probably the most important: you might be excited about your new marketing director or the launch of your new product, but will anyone else be interested? If the answer is "no", hold off on that press release until you've got a better story.
If you're not sure whether your story is newsworthy, read, watch or listen to the publications or programmes you'd like coverage in to get a feel for the kind of stories they typically cover.
Write killer headlines
Most journalists get hundreds of emails every day, so it's a good idea to label emails containing press releases with the phrase "press release" or "story idea". A great subject line is also a must.
But don't try to be clever: most journalists will spend just a few seconds deciding whether something looks interesting. If they don't immediately understand what your story is about, they'll move on to the next thing in their inbox.
So if your story is about the the launch of the first financial planning consultancy for women, say exactly that. "Women cash in on financial planning" might sound like a better headline, but may mean nothing to a busy journalist scanning their inbox.
Get your top line in the first line of your press release
Getting a journalist to open your email is important, but if your first sentence doesn't grab them, they may not read any further – which is why you need to get the "top line" (the most important bit) of your story right at the beginning of your release. Your first line should be a summary of the story (in no more than around 15-20 words) and read like the opening of a news story.
Journalists are generally taught to get as many of the "five Ws" (who, what, where, why and when) in the opening line of news stories, so if you want examples of great first lines for press releases, look no further than your daily newspaper.
Another trick is to imagine your story is going to be covered on a TV or radio programme. A presenter generally has around 5-6 seconds to introduce each item eg "And coming up next ... why a local cafe owner is giving a free coffee this weekend to anyone born in July." If your story was going to be featured on the radio today, how would the presenter introduce it? Asking yourself that question should give you the top line of your story.
Be concise
The ideal length of a press release is about an A4 side or about 300 to 400 words (the length of a short news item). That's just three or four short paragraphs and a couple of of quotes. If yours is longer than that, you've probably got unnecessary waffle that doesn't add anything to your story.
Don't be tempted to include background information about your company in the opening paragraph. This – along with any other additional information – can always be included in a "notes to editors" section at the end (it's fine to run over to a second page for this).
Sub-headings and bullet points can be useful to make information easy to digest, particularly if you're including figures or statistics.
Use quotes to provide insight, not information
Including quotes from people in your company can be helpful for journalists (and on regional or trade publications are often used, word for word). A common beginner's mistake is to use quotes to provide information, for example, "last year, we employed 100 staff in 12 different countries and turned over £5m."
Quotes should be used to provide insight and opinion and sound like a real person said them. They definitely shouldn't be full of jargon or technical language.
Our Internet Marketing
Reviews
"I am so grateful to Roselle Ignacio because they're cleaning up the mess of 3 other web design companies! I would highly recommend them to anybody in need of help building and marketing their website."
— Marilyn Marshall
Houston, TX
"I am so pleased with the service I received and the website they developed for me. I would recommend them for any project you may have."
— Caryl Humphries
Boise, Idaho
"Roselle Ignacio was very responsive, great communicators, and they successfully completed our project in a very timely fashion. I would hire them again in a heartbeat."
— Kyle Bahr
Boulder, CO
"My new website is up and it looks amazing! I am very impressed with the service I received. Thank you so much Roselle Ignacio... I absolutely love it!"
— Frank Fico, 3rd
Lancaster, PA
"Roselle Ignacio was very helpful with mine and my husbands questions. We love working with them. Well definitely be hiring them again!"
— Judy Long
Lancaster, PA
"Thank you so much! I love my website. Roselle Ignacio is very knowledgable and kept me up to date with their progress every step of the way. They're worth every penny! I'll definitely be using them again."
— David Cheng
Montauk, NY
"They exceeded my expectations and I would re-contract with Roselle Ignacio without hesitation for another project. Again, if you need help, do not hesitate, I'm sure you will be impressed as well."
— Jason Henderson
Chicago, IL
"I think what impressed me most was how quickly they were able to assess my needs. They asked specific questions that helped me articulate what my end goal really was. I booked them for an ongoing monthly project."
— Patrick White
White Plains, NY
"Roselle Ignacio repaired my website in a fast extremely competent manner with affordable prices! I will be using them again as they completely has my trust. I highly recommend them!"
— Cheryl Randack
Los Angeles, CA
"They were excellent! The communication is great.We will definitely be using them in the future for additional projects."
— Beth Bartlett
Grand Prarie, TX
"I'm extremely impressed with my experience working with Roselle Ignacio. They're to-the-point, and communicates in a way that makes me all of a sudden understand. They're also quick! I'm looking forward to my results."
— Wallace Leslie
Philadelphia, PA
"Roselle Ignacio found and fixed the problem with my website. They are experts and worth the price! I have hired people who didn't know what they were doing and am happy to finally find them."
— Sandy Zimmerman
Las Vegas, NV
Our Digital Marketing
locations
Get to know more

about us
A letter from our founder
"How To Sell More Of Your Products And Services... Even If Nobody's Ever Heard Of You"
From the desk of R. Ignacio
New York, NY
February, 2018
Dear friend,
My name is Roselle and I am the founder of Roselle Ignacio Solutions.
We're an internet marketing company that helps businesses like yours increase sales by driving leads and traffic to your business.
If you'd like to sell more of your products or services, then this will be the most important website you'll ever read.
But First, A Warning:
Before we go further, let me make something abundantly clear:
This isn't one of those online marketing websites that promises you a fortune for nothing.
Here's the deal.
The system I outline in your website marketing audit is the very same system I use to promote my own business —it's working great for me, and I believe it can help you, too.
But I'm not suggesting that everyone (or anyone) learns about the system is going to make a lot of money.
I don't know how much the people who sees it will make &mdashlit's likely that many or most of them will make little or nothing at all (especially if they don't follow the directions in the audit and follow through).
With that said … let me jump right in and show you …
Exactly What You're Getting
First of all, this isn't like any website marketing audit you've ever seen. There's no fluff or filler —just battle-tested tactics that are working right now.
And it's easy to understand.
In less than 15 minutes, you'll immediately "get" the entire system I personally use to get my own clients and customers online ...sometimes, in as little as 90 days.
And even though I use this system to sell my own marketing services,
It's About MORE Than
Just

Marketing Services.

See, you can use the same system I mention in your website audit, to sell all kinds of products and services.

For example,
I currently use the same strategies outlined in your audit to sell high-end affiliate products.
An insurance company recently used the same strategies in their audit to recruit Financial Advisers for for their firm.
A client in the Mortgage industry is using the same strategies to recruit loan officers for a lending institution ...and then using the same strategies to turn those loan officers into coaching clients that pay him $1,800 per month for his services.
So like I said, this system can work for more than just me and my industry, it can help you too. Here's just a fraction of what you'll get when you sign up for your website audit...
Discover all the red flags in your website and marketing that needs your immediate attention and the easy button you can press to fix them
Five ways to get prospects eager to buy ...before they even see your pitch. Believe it or not, one way is by refusing to sell to them! See how it works in your website audit.
How to get clients in the next fourteen days - even if you're a complete "unknown" and and have no online presence!
How to get in front of perfect prospects with money to spend. The answer is a trade secret no one else knows about.
The near-psychic approach to generating leads. It's like nothing you've ever seen before, and it positions you as a trusted authority almost instantly.
A proven way to get your prospects to practically crawl across broken glass and beg you to help them...
Where to find the best clients. The one simple change in targeting that caused a 300% increase in revenue. Two quick litmus tests to see if you're going where the money is.
How to eliminate sales resistance and skepticism. Just say these "magic" words and they're like putty in your hands.
How you can get all the clients you want …even if you have no reviews, and
What to do if you're brand new to internet marketing and nobody's ever heard of you online.
You're right ...that is a lot of strategies and tactics. And it's stuff that nobody else can share with you because nobody else is doing it!
But it gets better because you're also getting...
FREE Access to our exclusive,
members-only webinar
As a BONUS, you're getting an all access pass to our member's only webinar where you'll get a sneak peek at our most powerful marketing methods.
You'll learn how to increase your sales with no pressure, convincing, or traditional "selling".
These simple but effective methods have been giving me great sales conversions for almost two years running, and nobody else does it!
The best part of this is that it's ...
Specifically Designed For People
Who Hate "Sales"
Listen. If you don't like selling, you're not alone. I can't stand it either. I'd literally rather do hard manual labor than be a typical "salesman".
And that's why I've spent years developing the system I outline for you in your website audit.
When you use it, two things will happen:
First, you'll be of genuine help to everyone you use it with. They'll come away from the experience viewing you as a trusted friend and adviser ...regardless of whether or not they buy anything.
This is really important to you because it sets you up for a long-term relationship with them where they're significantly more likely to become a good customer that does business with you for years.
Here's What To Do Next
The "cost" of your website audit is $0.
Yup, that's right, —it' free!
Our team will do a recon mission of sorts and create a comprehensive website audit for you.
And instead of getting an automated report created by a robot (like other online marketing agencies do), we personally create your audit for you by hand.
Within 48 hours, you'll receive an email with a link where you can see your results.
While we're doing this, you'll get an all access pass to our members-only webinar.
Oh, and in case you're wondering...
THERE IS NO CATCH
I realize this is free ...so you might wonder what the "catch" is.
Well, there is none!
I'm literally giving you 48 hours of work for free, as a means of "putting our best foot forward" and demonstrating real value.
My hope is that you'll love it and this will be the start of a good business relationship for years to come.
But with all that said, there is ONE thing to keep in mind:
Time Is Of The Essence
In most cases, I take a loss for giving this for free. After all, a website audit like this is easily worth over 500 bucks.
So why would I do that?
Simple. I'm making this free with the idea that you'll be very impressed with what I'm giving you today, and you'll want to do more business with me in the future.
Don't worry, I don't have a sales team that will call you and bother you or anything like that.
It's actually the opposite. I'm betting that you'll get so much value, you'll call us!
Anyway, with all of that said,
This Is Truly A Limited Offer So Claim Your FREE Audit Now Before It's Over
Thanks for taking the time to read my letter and I look forward to hearing from you soon!
Sincerely,
Roselle Ignacio
P.S. In case you're one of those people (like me) who just skip to the end of the letter, here's the deal:
I'm offering you a website audit that outlines how to get more customers on the internet ...even if nobody's ever heard of you online.
Even though it's worth over $500, you'll get your website audit for FREE.
I'm also walking you through a marketing system I created that's causing qualified prospects to ask me to help them, and then turns them into high paying clients for me.
What's important about this is it doesn't use any pressure, convincing, or any of the typical stuff you might associate with "sales". (And in my experience, it simply works better.)
On top of all that, I'm also giving you an all access pass to our members-only webinar, free, which shows you exactly how to start increasing your sales today.
This is a very limited offer because it's a marketing test.
There is no "catch" to this offer. You will not be signing up for any "trial" to some monthly program or anything like that.
Click here and claim your spot now. You won't regret it.